Hey! What's up? Blogging these days seem to be a problem for me since I am doing more roles now, you know I'm a mom, teacher, private tutor, and at the same time doing my networking business. It may not sound so much but hey, it's a lot to take for me. Juggling work and family duties is damn hard!
So what's going on now? It's almost the end of the first quarter of the year and I'd like to share to you my to-do list for the year. Yes, I have a to-do list for this year, something that will motivate me to reach my goals. With my very busy schedule, many things slip under the pillow when I don't write about what I need to do. OC here hahaha
Before 2015 ended, I wrote nine goals in my to-do list and it goes like this:
Who wouldn't want to have more savings? None of right? That's the reason why my husband and I started joining different networking companies to earn more. We joined Global InterGold, TVI, and some other small businesses to earn more cash for the family. So far, so good! Oh not really! So far, we're earning a lot more! Therefore this year, we are investing more to save more!
Although I already have a nice little car that I can use when going to work, I want to have a bigger one. Every day when I go to work, the kids also ride with me because they study at the same school where I work. They are growing kids and most of the time their bags are very heavy making my car work harder. Of course my car won't complain, but I feel pity with my tiny Kia Visto when it's being loaded. So this year, I'd like to buy a bigger one. I'm thinking of buying either a Toyota RAV4 or a Ford Ecosport. Which one would you recommend? Any suggestions? I'd like to be own a nice car, but at the same time would like to be practical.
I don't have a confirmed list yet, but roughly here are the places I'd like to go from this year onward:
India
This country has so much history to share. Their culture is so rich that you'll get in love right away. Also, take in considerations that I am so influenced by my Indian colleagues at school haha. Since India is a very big country, creating an itinerary of places to go to is necessary, plan ahead of time and make sure to book in advance too. This will save a lot of money.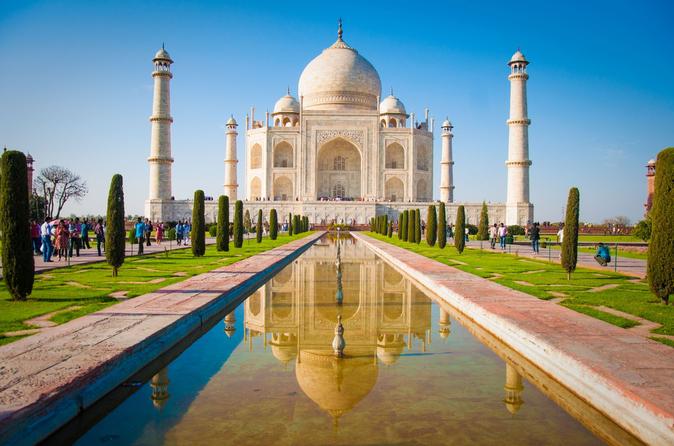 Thailand
Cambodia and Thailand are just neighbors, and till now, I haven't been there. Sad! Whenever my husband and I think of going there, we always end up going somewhere. So this time, I'll include it in my list and will make sure to visit Chatuchak and other places when we have the time, and money of course 😉
Koh Rong, Sihanoukville, Cambodia
My family always visit Sihanoukville, Cambodia at least once a year. This is our ultimate go to place whenever there is long holiday in the country. Playing in the sea is my children's favorite time of the year and Koh Rong is one of those places we'd love to visit. Many friends said that the beach here is more pristine and there are more sea creatures to see too. We'll definitely come here sometime in April during the Khmer New Year.
South Korea
I love Korean food, so this should actually come first in my list! Many occasions that I dream of visiting this place and eating all the dishes I know hahaha! At some point, I believe that I was a Korean in my previous life, a Korean wannabe if you will say 😛 My first stop will be Myeongdong and it will be heaven when I get there. It's the most famous place for shopping and street food. Your eyes will drop once you reach the Myeongdong because there are so many places to go and food to eat 🙂
Like what I have said in the beginning of my blog post, finding time to blog these days is a major problem for me. Correction, it's been a problem these past years because I became so occupied of different things. I was busy with work, training, chores, motherhood, and now with our ever growing network businesses. It seem like time is fading away from me and I am having a hard time catching up. This year, I made a promise to myself that I will blog and write more of my experiences, and of course, I will share them all to you.
Also, part of my blogging will be monetizing my websites. I used to earn decently through blogging before, but now, I just got lazy. Actually not. I found a better way to make more money that's why I have forgotten to blog and optimize my financial income through it. This year, I'll make sure my blog will start earning more money while I am sleeping.
Living a healthy lifestyle is a must these days, because if you're not fit, there's no way that you'll enjoy the fruits of your labor. After giving birth to Aiken, I started gaining weight. Little by little, the extra pounds I put accumulated and now I am 10 kg heavier than when I was 8 years ago. That is too much! I used to wear S sized dresses, but now I have to settle with L or XL. Time is going to be a problem again and if I will not be serious to stay fit, I don't think I will be able to live till 100 years old. So what will I do? I will start slow but steady. I will start eating healthily and will do more active workouts like walking. I know I won't be sexy overnight, but at least I can start happily without giving up all the food I  love to eat. I can be sexy no matter what, but living healthy is another story 🙂
2015 was a year of opportunities and it is still continuing this year. When opportunities overflow, one should not let any of it slipped, instead one should grab them all. That is what I want to do and I'd like to expand my earnings through investing in different businesses. My work at school is stable and the earning is good. It affords to send the children to a good international school and at the same time pays the bill. However, there is little left for me to save. That's the reason why I do tutorial services where I earn more. Everything that I get from my freelance goes directly to my savings which I use for shopping, traveling, and other expenses. But remember, savings in the bank don't earn so much unless you invest the money to another business, and that's where GlobalInterGold and WCA Travel Express come in. Global InterGold is an online gold shop where you can buy gold and at the same time earn more through their reward program. On the other hand, WCA Travel Express is an exclusive travel venture which allows clients to get discounts in various hotels and airfares throughout the world. As part of my savings plan, I would like to venture more on this two businesses and another one which I am studying now. Hopefully, my savings will overflow at the end of the year. Money come! Money come!
That's pretty much all about it. 2016 is going to be more than just an awesome year, it is a year of extravagance and abundance. Let me finish my post by sharing a quote from Zig ZIglar, "What you get by achieving your goals, is not as important as what you become by achieving your goals."